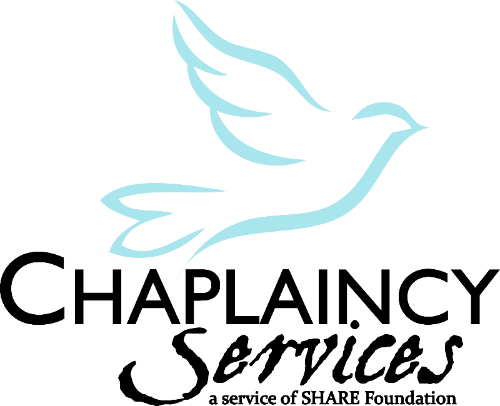 Chaplaincy Services at Medical Center of South Arkansas (MCSA) provides spiritual care, emotional support and crisis ministry to patients, their families and MCSA employees.

Chaplaincy Services also provides support and assistance to MCSA patients and the patient's family clergy or faith group, by informing them of medical situations, acquainting them with Medical Center of South Arkansas policy and procedures, and serving as a resource to patients and their families. When requested, Chaplaincy Services will assist in securing clergy of a specific faith group or denomination.
Chaplaincy Services Mission is to:
---
Partner with clergy and congregations in providing the highest level of spiritual care to patients and families using the services of the Medical Center of South Arkansas.
Provide pastoral care resources to medical nursing, health care and volunteers at the Medical Center of South Arkansas.
Serve as a resource for area congregations, clergy and lay leadership.
Recruit, train and develop a team of Chaplain Associates who assist the Chaplaincy Director in providing 24 hour coverage to the Medical Center of South Arkansas.
Respond to crises, disasters and trauma situations on an "on call" basis.
To accomplish this mission, the Chaplaincy Director and Chaplain Associates:
---
Routinely make rounds of the nursing units at the MCSA.
Respond to codes, traumas, disasters and imminent deaths, offering prayer, emotional/spiritual support and initial bereavement services when appropriate.
Recruit qualified, compassionate clergy as Chaplain Associates.
Offer ward conferences/in-services for hospital staff and volunteers.
Train laity to visit their own members who are hospitalized.
Supervise pastoral care orientation for students as requested.
Philosophy
---
Chaplaincy Services seeks to transcend specific denominational or doctrinal differences. We respect each individual's religious or philosophical approach. Prayer and Scripture reading are regularly offered.   
In Times of Crisis...
The services of a Chaplain are available 24 hours a day, seven days a week, for spiritual care and emotional support during a sudden and severe illness or serious accident.
...and Continuing Care
Chaplains are a caring presence for patients and families who use the services of the Medical Center of South Arkansas. Chaplaincy Services offers comfort and support throughout the hospital stay. The Service is a guide and advocate for families and patients, educating, interpreting and navigating the often uncharted seas of hospitalization and/or terminal illness.
Pastoral Counseling
---
Spiritual counseling is also available, relating God to such issues as guilt, forgiveness, reconciliation, anger, healing and life after death.