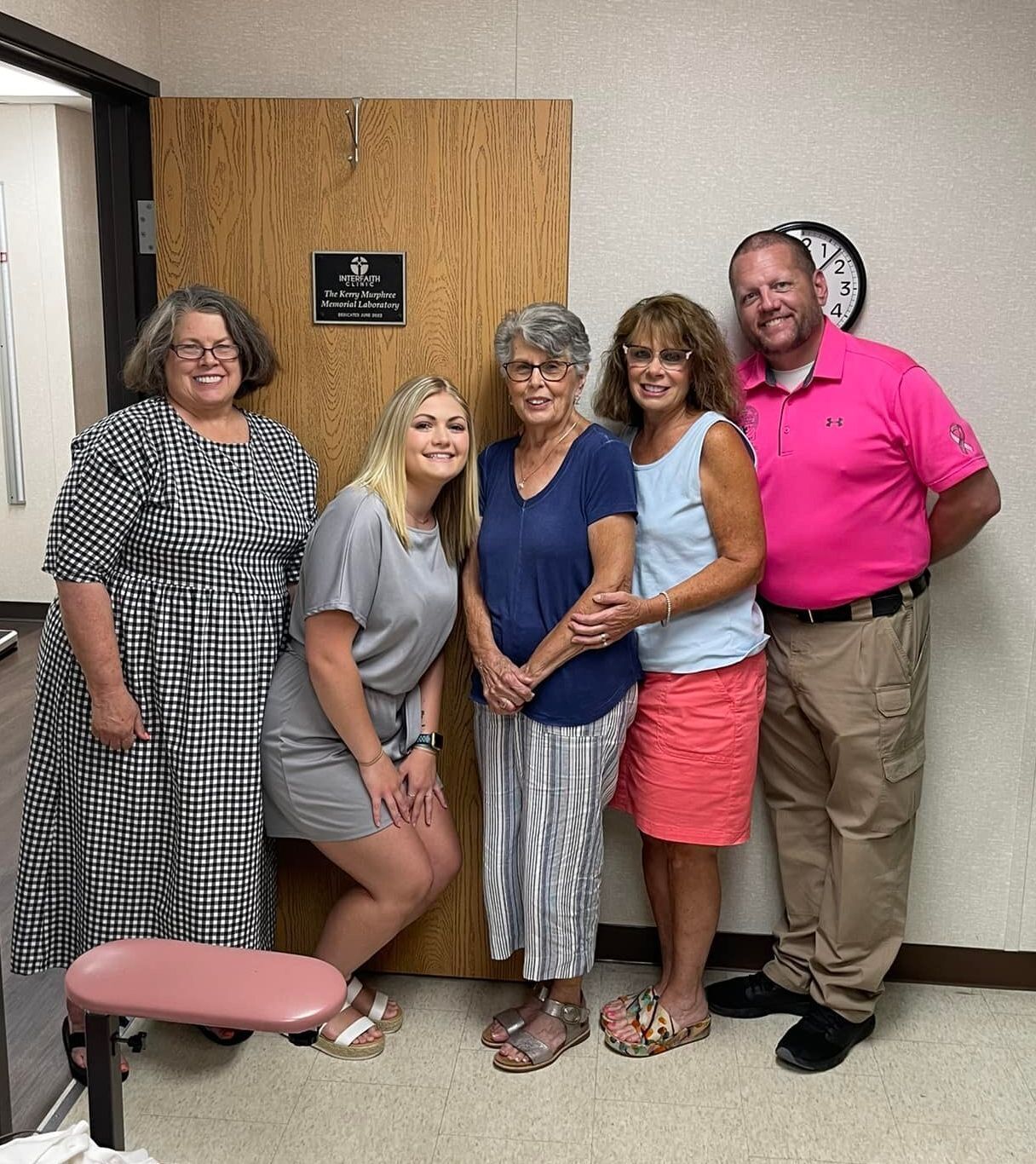 On Thursday, June 23, 2022, Interfaith Clinic, a SHARE Foundation agency, held a ceremony to rename its laboratory in honor of Kerry Murphree, APRN.  Family, friends, and staff attended the dedication and honored Kerry by sharing memories and stories about her personal and professional life. 

Kerry was a SHARE Foundation scholarship recipient and proudly became a nurse practitioner when she graduated with honors.  She worked at Interfaith Clinic as the nurse practitioner for 6 and a half years.  She had a successful nursing career as she was honored with the 2017 Linda Stringfellow Spirit of SHARE award and recognized as The Arkansas Nurse Practitioner Association, Nurse Practitioner of the Year in 2020.  Her passion for helping others, especially her patients, continues to be remembered in the community.   

A plaque saying The Kerry Murphree Memorial Laboratory now hangs on the door for all patients and staff to remember her by.  In addition to this plaque, Justin and Rachel Murphree have donated funds for the purchase of much-needed equipment: the Clinitek Status Plus Analyzer used for urinalysis and albumin. With this machine, patients can get results during their visit instead of waiting for results at a later time.  We want to thank Justin and Rachel Murphree for their generous donations in memory of Kerry.   

If anyone would like to make a donation in honor of Kerry Murphree, please contact Interfaith Clinic at 870-864-8010.  Online donations are welcomed at https://sharefoundation.com/join-us/donate-now.html.