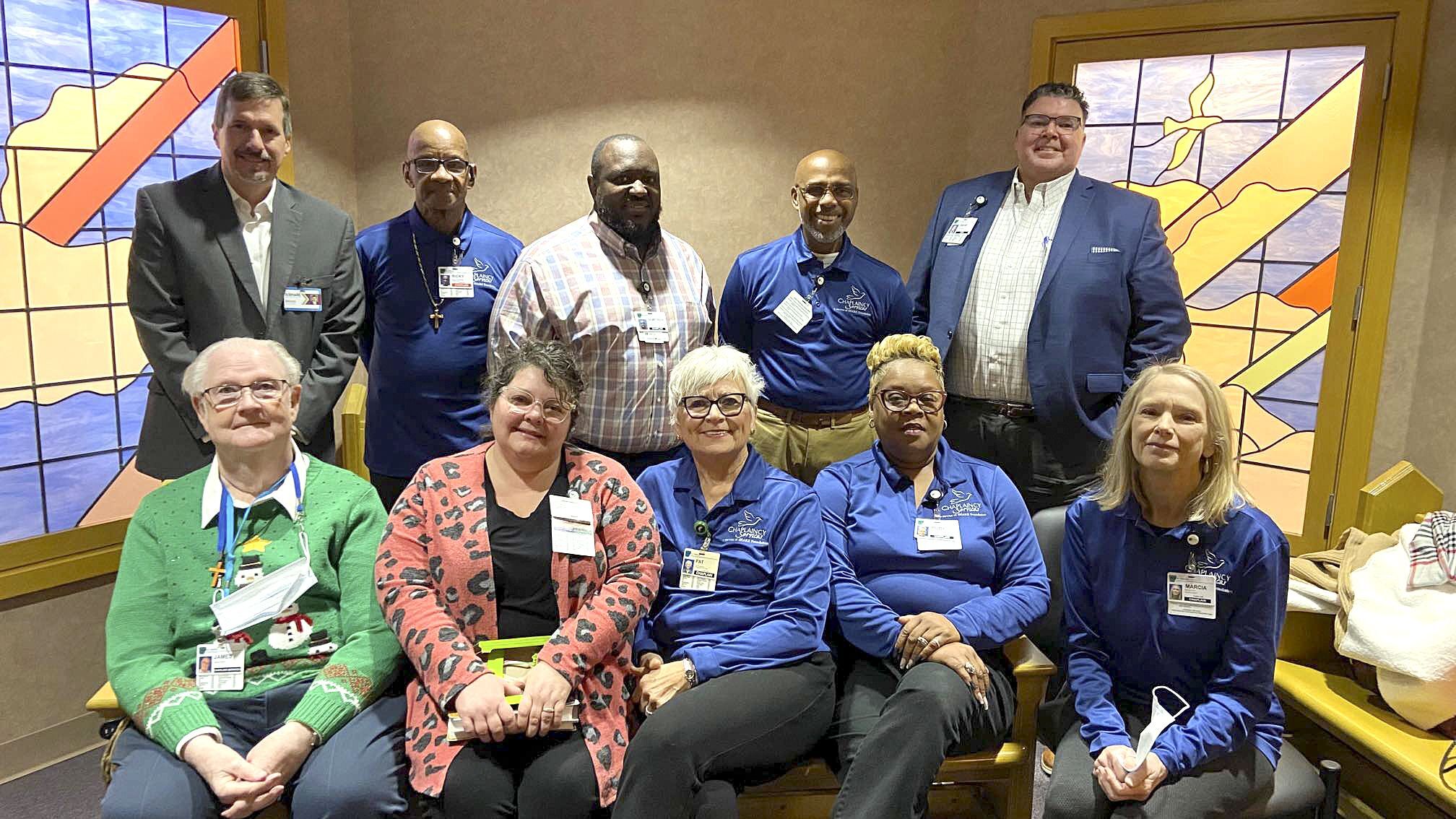 SHARE Foundation has provided Chaplaincy Services at the Medical Center of South Arkansas for well over 25 years. Barry Dobson serves as the SHARE/MCSA Chaplain Coordinator. Barry organizes a team of volunteer chaplains to provide 24/7 coverage to the hospital. The Chaplains minister to both patients, families, and staff.
On December 14th and the 21st, the Chaplaincy Program organized Christmas devotional services for any staff to attend at various shifts. These devotionals were led by the volunteer chaplains and took place in the MCSA's Chapel.
In the photo are some of the current volunteer chaplains, flanked by David Fox, the CEO of the Medical Center of South Arkansas, and Dr. Brian Jones, the President/CEO of the SHARE Foundation.