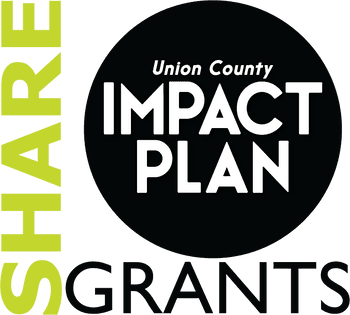 SHARE provides funding in the form of grants and strategic initiatives as yet another outreach into the community. From 1997 through January 2023, we have funded over $8.8 million to 95 different qualifying not-for-profit organizations for 533 grants providing programming in Union County.
In 1999 we partnered with numerous community leaders and organizations in a health needs assessment known as Project TOUCH – Tremendous Opportunities for Union County Health.  Participants representing 30 sectors across Union County identified 10 broadly defined elements of health and practical ways of addressing those needs.  That needs assessment was updated in 2004, 2010, 2017, and 2022.

The areas ranked highest in 2022 were health, focusing on mental health and substance misuse, economy, education, social and community, and neighborhoods. These are tied to the Office of Disease Prevention and Health Promotion's Healthy People 2030 and the Five Social Determinants of Health. The results of these efforts are released in the Union County Impact Plan.

SHARE Grants are excellent opportunities for local nonprofits to collaborate with others to provide children, adults, and families with the resources and community support they need to succeed and thrive.